For a limited time only, the "Hatsune Miku MUSIC CAFE" will be opened at the entertainment facility operated by NAMCO BANDAI CORP. Amusement Corporation, from September 7th to October 21st. 

What's special about this cafe is that you may enjoy and discover new music from Piapro characters, including Hatsune Miku songs who has over 1,000 titles to choose from! The selection of music are displayed on shelves in the side of the store like a record shop. You may select your favorite songs or you can choose from the jacket design to match your mood and discover new songs. The cafe will feature the music videos on large monitors and high-quality speakers.
Don't forget to also enjoy the cafe's themed menu, with original drinks and foods with Piapro Characters motif. Enjoy Hatsune Miku's world further with original goods, where the Piapro characters are wearing casual sportswear fashion illustrated by Kisaragi Arai.
In celebration of the opening of this music cafe on September 8th and 9th, the cafe will have a opening event with DJ'TEKINA//SOMETHING, GuySaaN, DECO*27 x emon, and other cool DJs! Don't miss out on "Hatsune Miku MUSIC CAFE!"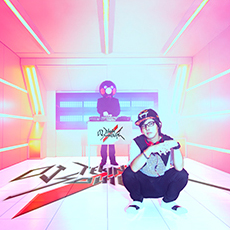 "Hatsune Miku MUSIC CAFE"
Duration: September 7th - October 21st, 2018
Admission Fee: ¥500
Location: Chiyoda-ku, Tokyo 3-1-16 Kotokuda Daido Limited Building 1F
Website

Source & Image: PR TIMES
Written by Julie Lin