A series of deliciousness are being developed & ready to be released this Autumn season in Japan! Get ready to indulge yourself with some sweetness! 
Haagen Dazs Japan is launching it's new flavor "Apple Pi & Vanilla Custard," on September 4th, 2018!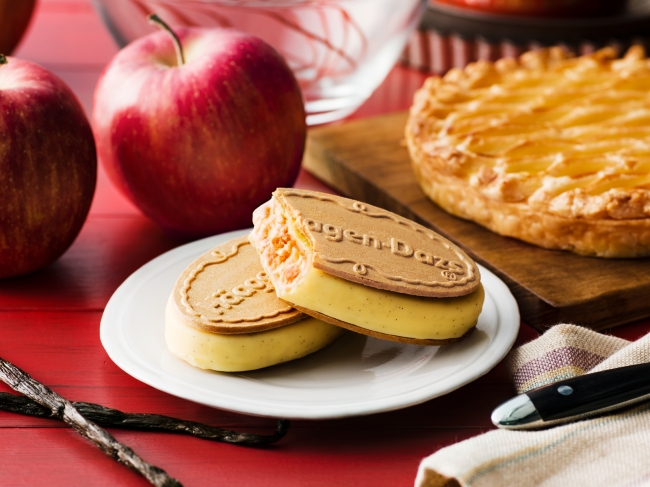 You will be able to taste the sour and sweet apple taste on this rich vanilla custard ice cream sandwiched between two crispy wafers! Haagen Dazs made sure to express the taste and texture of the ice cream by using two kinds of apples, the 'Ruby' apple which is rich in texture and sour,  with the addition of the 'Fuji' apple which known for its sweetness. In addition to the vanilla fragrance, they made sure to use the vanilla beans seed in the coating for your satisfaction!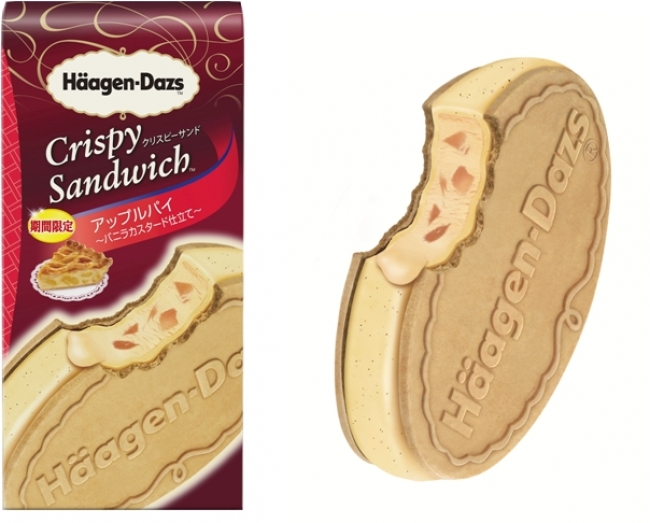 Enjoy the taste of luxurious 'apple pie' with this new release!
Following this release we also have Cold Stone Creamery with it's new "Shine Muscat" ice cream using muscat from Okayama Prefecture Sumisha City.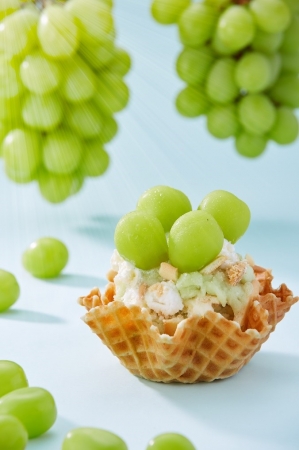 Cold Stone  will be using seasonal ingredients to prepare this ice cream. "shine Muscat" is called the "queen of fruit" among several grapes because the sugar content is as high as 18 to 20 percent, giving its popular sweetness and acidity. Muscat is also known for its nutritional value with a wide range of minerals.
Enjoy these luxurious and unique dessert at Cold Stone starting at the price of ¥680 (tax included).
Pastry brand 'Silver Grape' has developed a new Autumn / Winter treat called "Cheese Cake Kariwari Hirara" that will be released on September 1st for a limited time!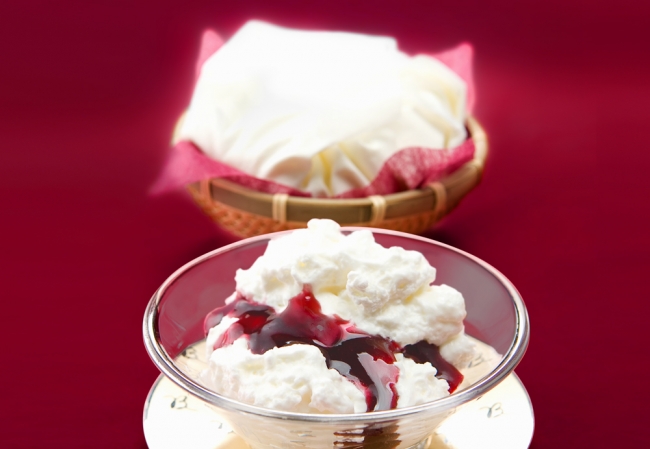 This cheese cake has been a long-selling treat since its birth in 2001, selling a total of more than 5 million. The limited edition, fruity version of this cheesecake has always been released on Autumn / Winter seasons.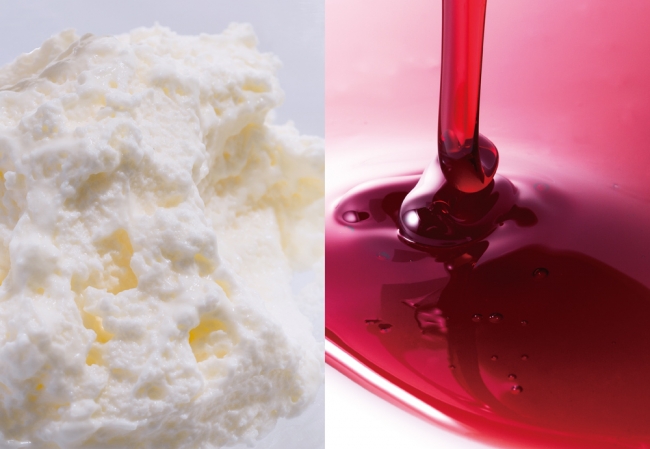 The secret for its popularity is the cheese cake that is made fluffy and fresh! It is inspired by the traditional Japanese tofu, and born from a manufacturing method that naturally drains fresh cheese. The fluffy cheese cake combined with the fruit juice that is made by wine and Kanpo 'the king of grapes,' you'll end with a perfect match! The gorgeous rich flavor and aroma of cheese with the perfect balance of grape juice creates this luxurious dessert!
Now if you are worried about your diet you would want to get your hands on this new Morinaga low-sugar pudding in custard and coffee flavor!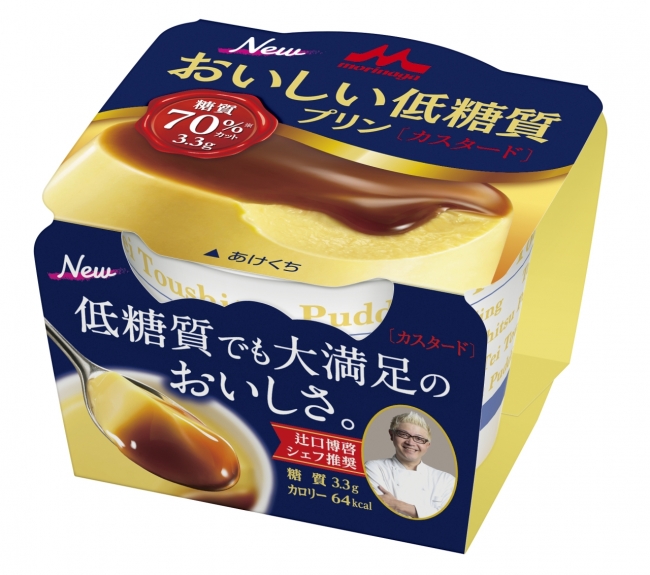 This delicious low carbohydrate custard pudding will be released in two yummy flavors, original or coffee flavor. The dessert has been renewed by the request of customers, and they deliver by renewing it to make the sweetness of the custard even better while keeping it to 3.3 grams in carbohydrate!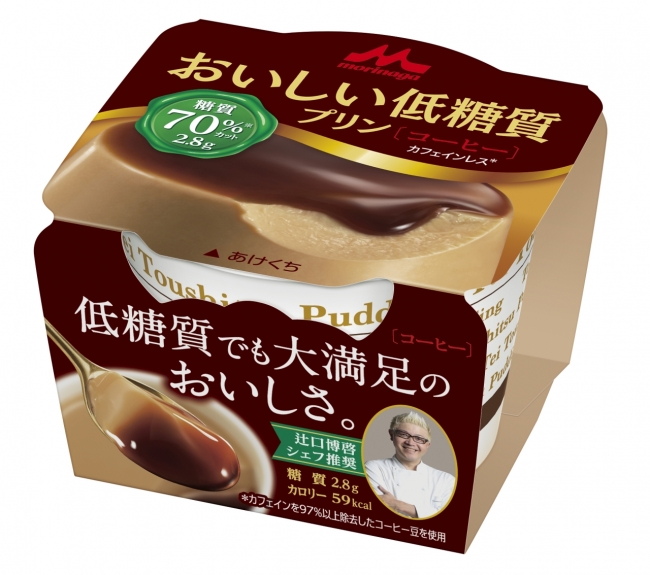 In addition, the new "Pudding Coffee" combines the bittersweet caramel sauce with authentic flavor of coffee pudding using Arabic coffee beans. You can enjoy the sweetness and bittersweet coffee that only contains 2.8 grams of sugar! The coffee beans cuts 97% of caffeine, so even women who are pregnant or lactating won't feel worried knowing they have too much caffeine.
If you are health conscious then this delicious sweet is perfect for you! Look forward for its release on October 2018!
Having so many deliciousness for this upcoming Autumn in Japan is a very nice prospect! Make sure to set your timer in order to get all these limited new sweets this Autumn season!
Source & Images: PR TIMES
Written by Julie Lin